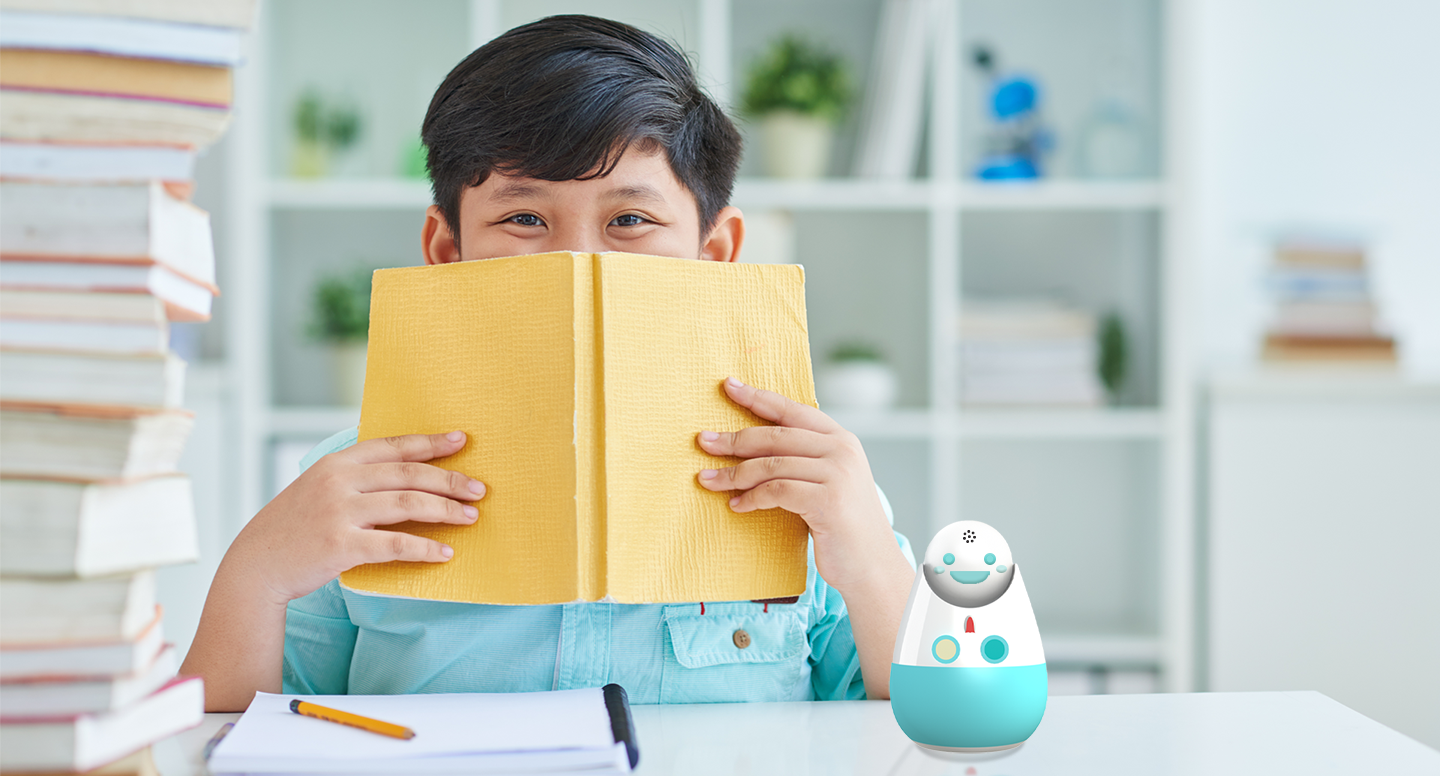 ROL (Read Out Loud) is a concept design for a 

modern educational aid that does not require a screen for a child to engage with learning how to read.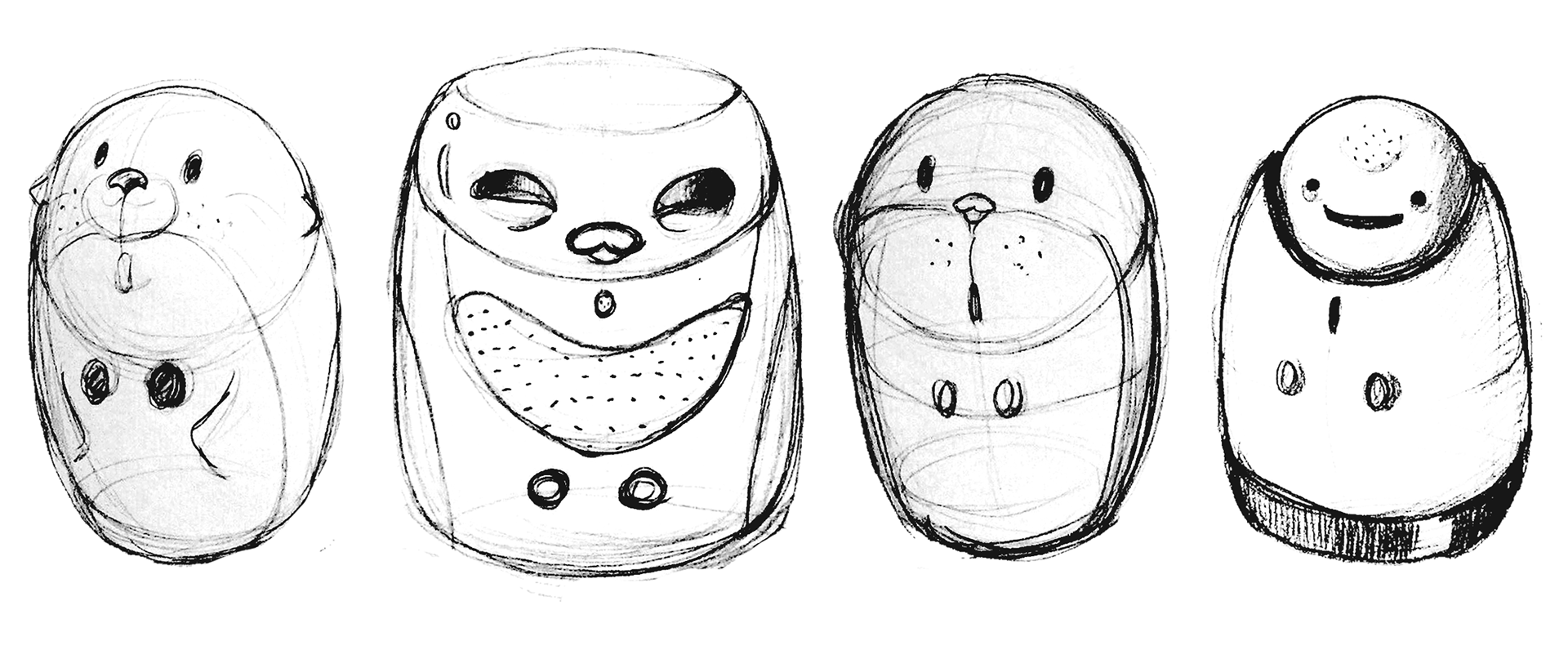 ROL is an app combined with a children's learning tech that promotes childhood literacy. 
The app is created specifically to track how long a child has read for the day and what words are difficult to pronounce. The child reads out loud to the ROL product and spell out words they cannot pronounce. ROL then processes the word that is spelled and relays the word back to the child. The reading session is recorded and the data is sent over to the app for the parent to review.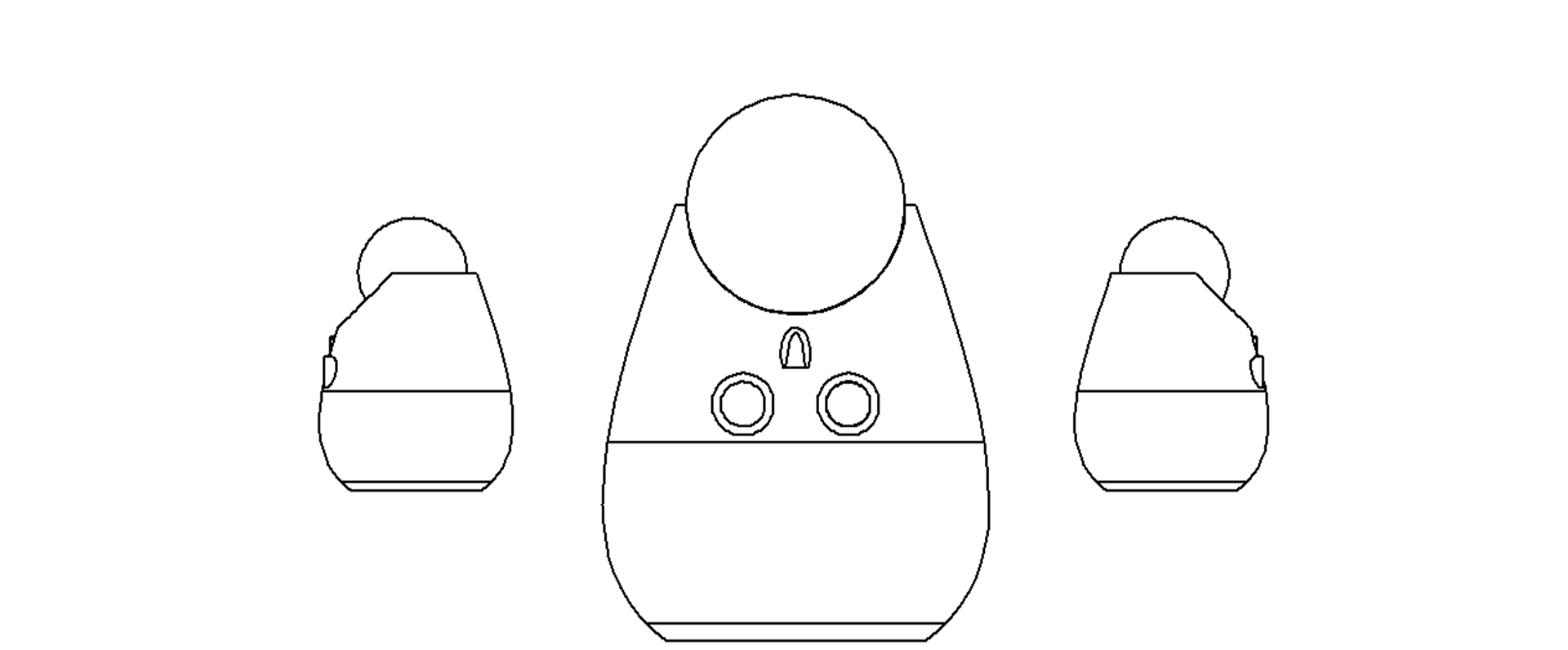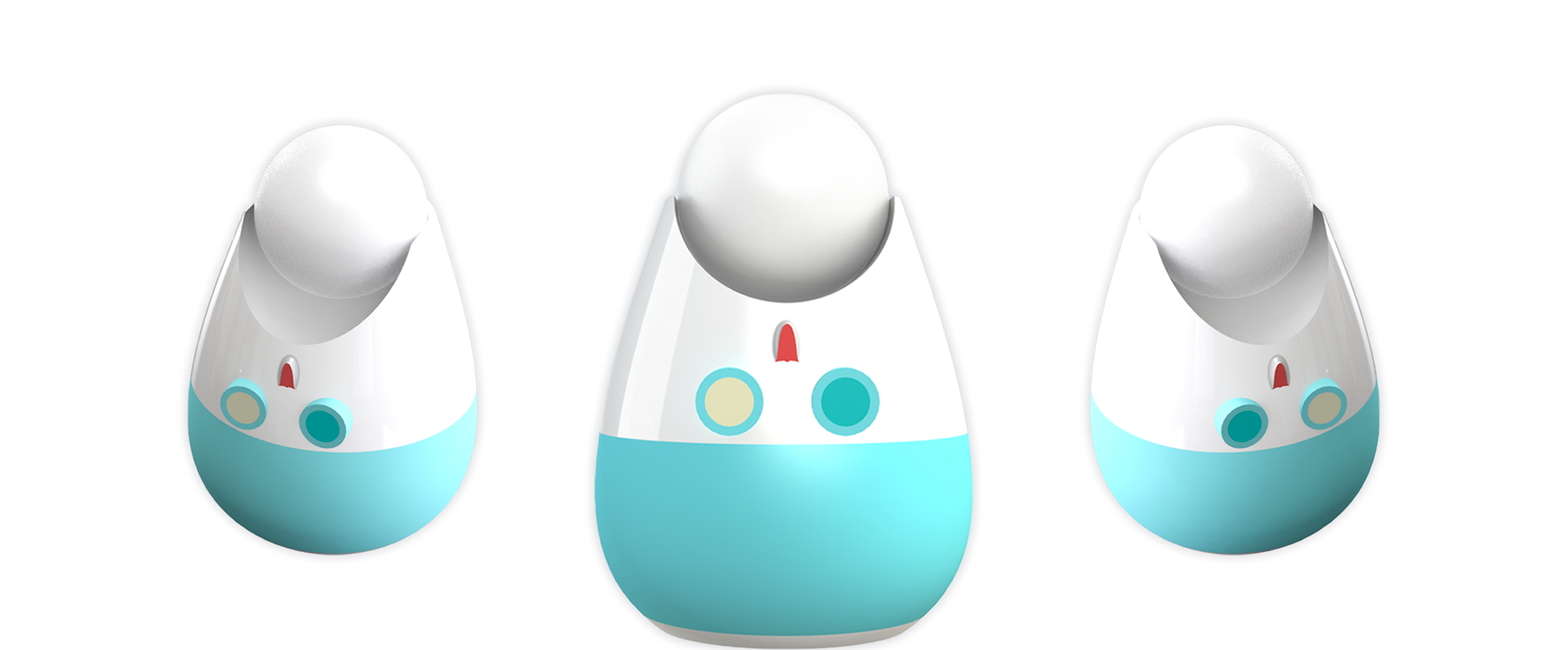 Creating task flows and a brand identity 
After identifying the potential users of ROL (parents and children in elementary school), the next step was to figure out how both the ROL product and app would function. I chose to simplify the navigation of both the product and app, limiting the capabilities for the user to focus more on the aspect of physically reading. Teal is the main color of ROL, evoking clarity in communication.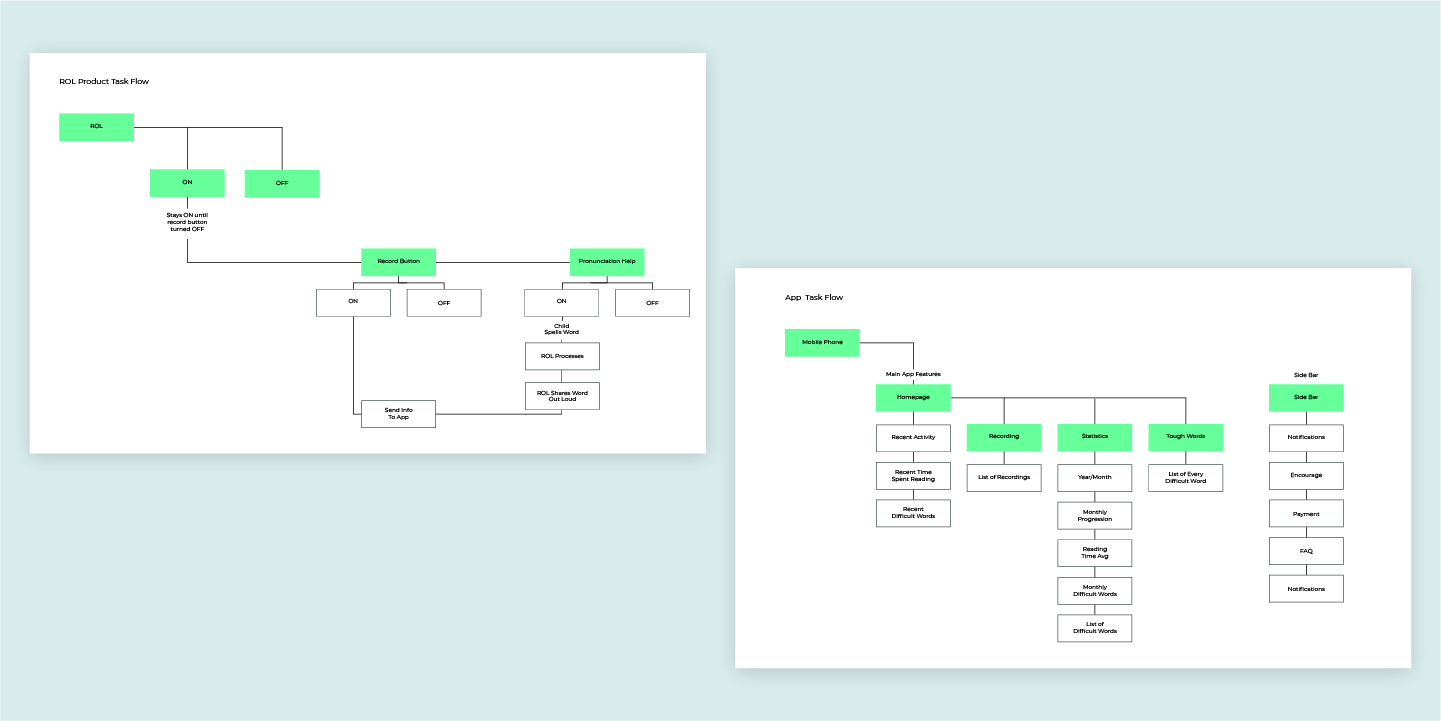 Below is the final product for the first phase of the ROL product and app. The ROL system complements the task of creating a product that invites potential users to try out with its friendly design and simplistic interface.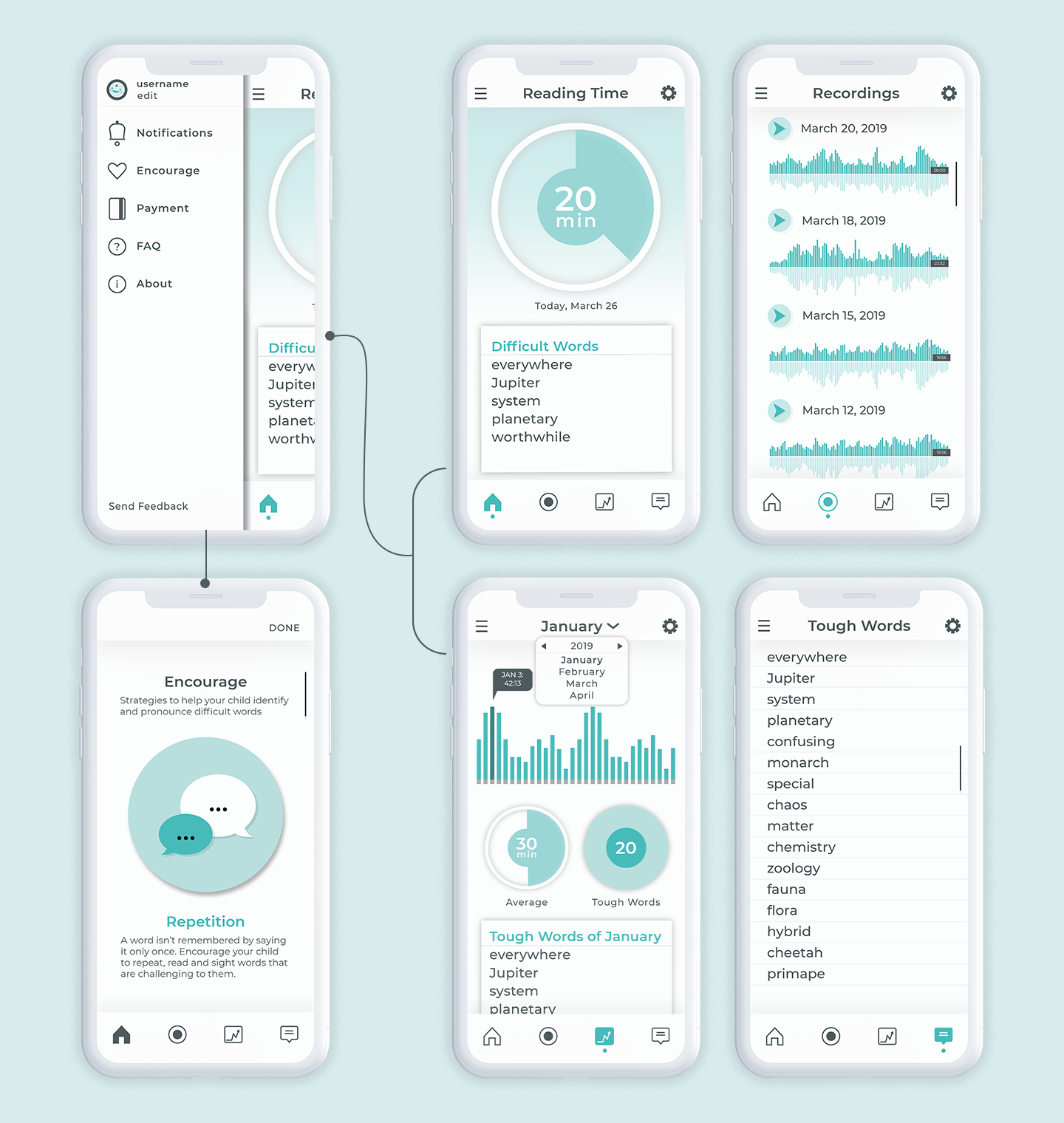 Conducting user tests and making ROL a fully functional product would be the next step for this project. Currently, there are drawbacks to the design. Language and speech patterns are factors that require observation. As of now, the product is designed primarily for English speakers. If the child has an atypical speech pattern or an accent, the product might not analyze the words correctly. The goal is to make ROL inclusive for all children of different backgrounds.​​​​​​​